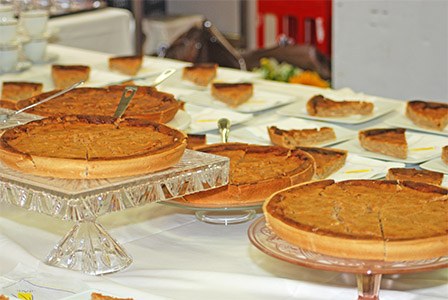 For 1 liter of boiling milk over 5 large mastelles

Leave to cool

Add 100g of crushed macaroons, 100g of sweet almonds, 3 or 4 ground bitter almonds, 200g granulated sugar, 2 packets of vanilla sugar, 5 egg yolks and the egg whites beaten until stiff

Pour into high sided baking pans covered with shortcust or puff pastry.

Bake in a very hot oven (about 45 minutes)

Some people prepare the substance of the pie, called caudief, the day before or break the mastelles, without crumbling them. Others also add some dried raisins, but this is not approved of by many natives of Ath.