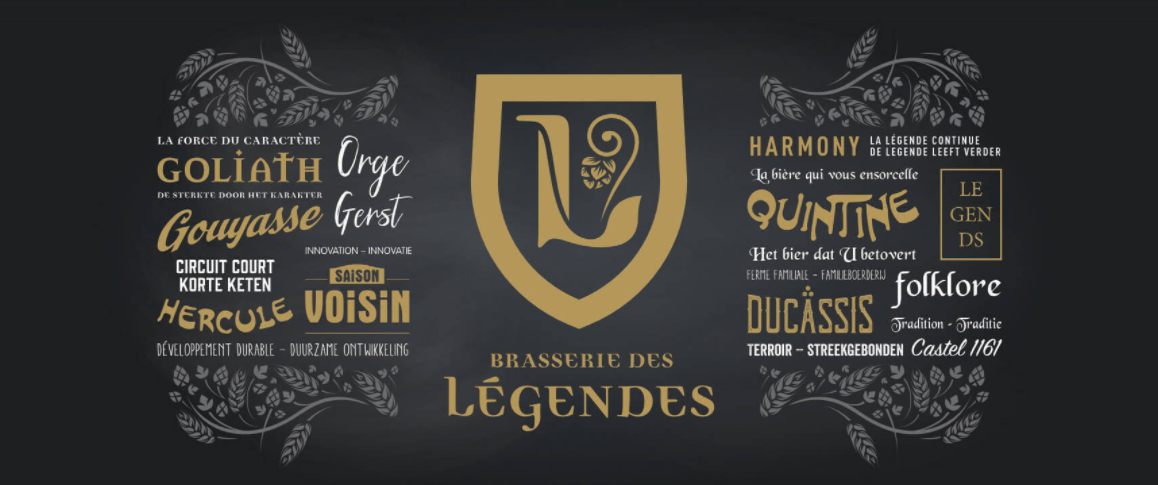 The Brasserie des Légendes is to be found at the interior of the Castle of Irchonwelz (13th century). In 2000 it presented its first brewing of Gouyasse. It was immediately successful. Its blonde colour, its smooth head, its 6% alcohol volume and its typical aroma made the Gouyasse the beer of the ducasse.
The brewery now produces numerous 100% natural beers, made locally and thus eco-friendly.
You can try these delicious brews in many regional taverns.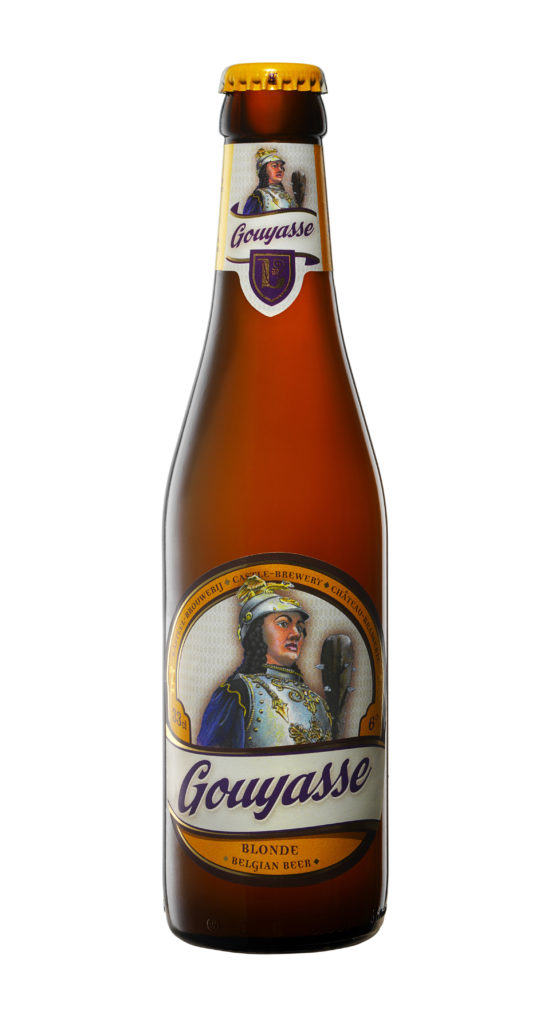 BLONDE – FRESH, NATURAL WITH MALT AND HOPS – 6% ALCOHOL
Gouyasse beer is characterized by its light bitterness and its slightly fruity taste.  Gouyasse is sold mainly in the Ath area.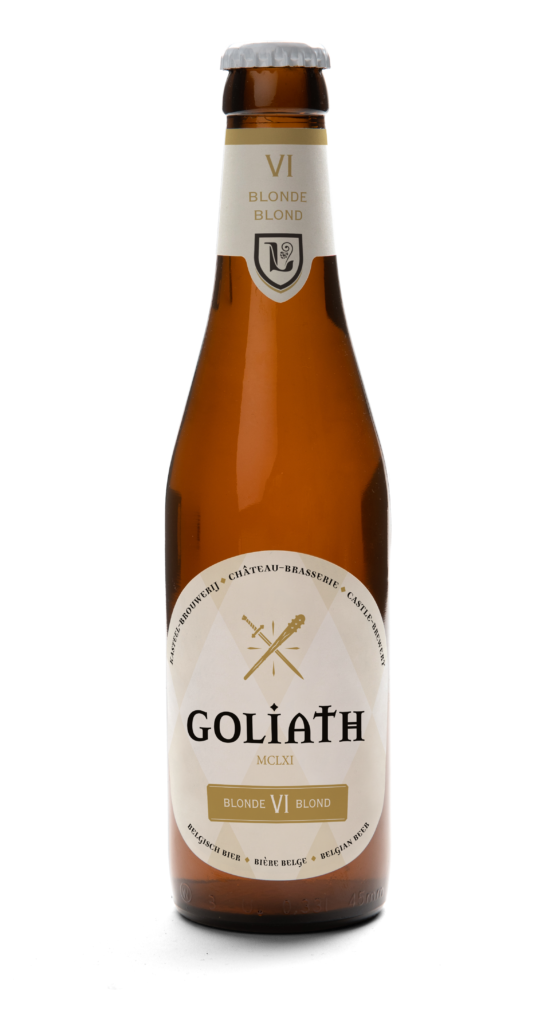 BLOND - OF MALT AND FRUIT WITH A LIGHT TOUCH OF CITRUS - 6% ALC.
The Goliath Blonde (also 6% alcohol), its twin sister, with its taste of malt and fruits with a light touch of bitterness, is sold in the rest of Belgium and abroad.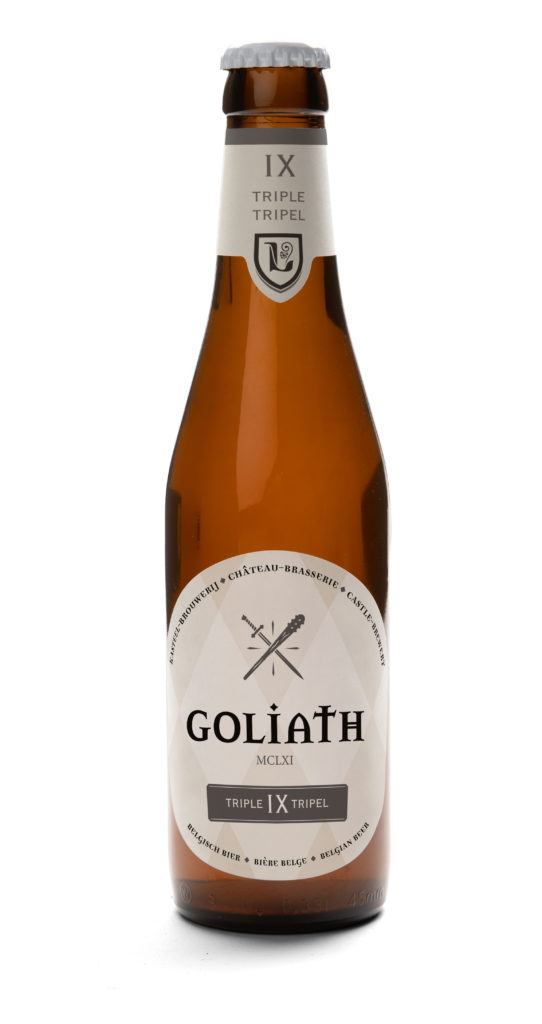 BLONDE TRIPLE – BALANCED FLAVOUR OF HOPS AND PROLONGED BITTER TASTE – 9% ALCOHOL
A beautiful golden beer, tasting fruity with a touch of deep bitterness, Goliath triple is traditionally brewed with the finest malt and hops. It is a source of vitality and force, which will delight the true beer expert.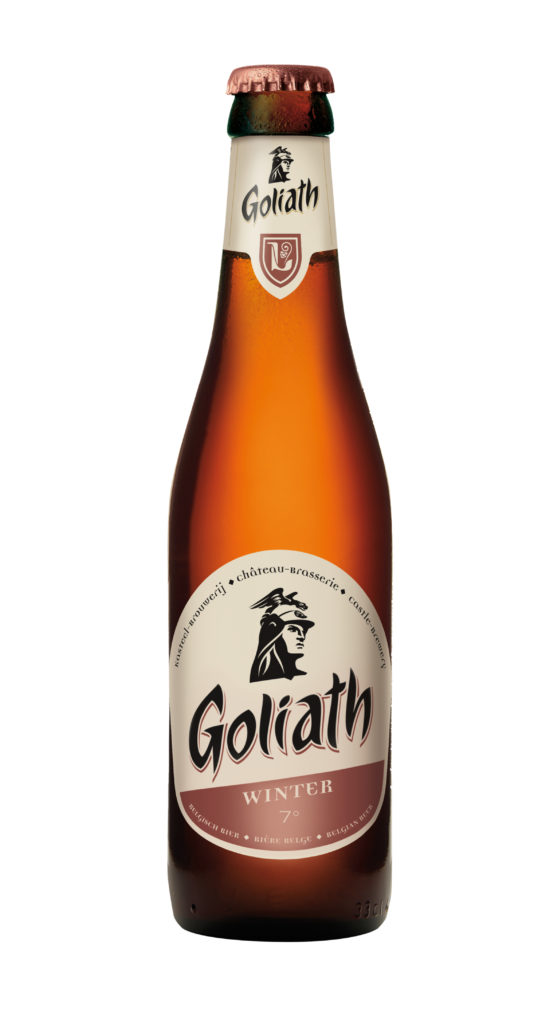 AMBER BEER, COMBINING BITTERNESS AND SWEETNESS – 7% ALCOHOL
A superb winter beer, amber, with a large white head. It has some beautiful aromas of herbs, pepper and malt. As with all the beers of the Goliath range, it has a subtle bitterness. Taste of malt and fruits, with a light touch of citrus fruits.