Despite an eventful history, Ath has preserved civil, military and religious heritage. The tourist Office organizes, on request, guided visits of the town.
The oldest witness is without doubt the Burbant Tower built in the 12th century by Count Baudouin IV of Hainaut. The building is classified as major element of Wallon heritage.
On the Grand'Place the Town Hall (17th century) holds regular temporary exhibitions. It is also here that the collections of the national Museum of Ball Games are presented.
Nearby, the parish churches Saint-Martin (16th century) and St Julien are well worth a visit.
Along the streets, old buildings with lovely façades in blue stone attract one's attention.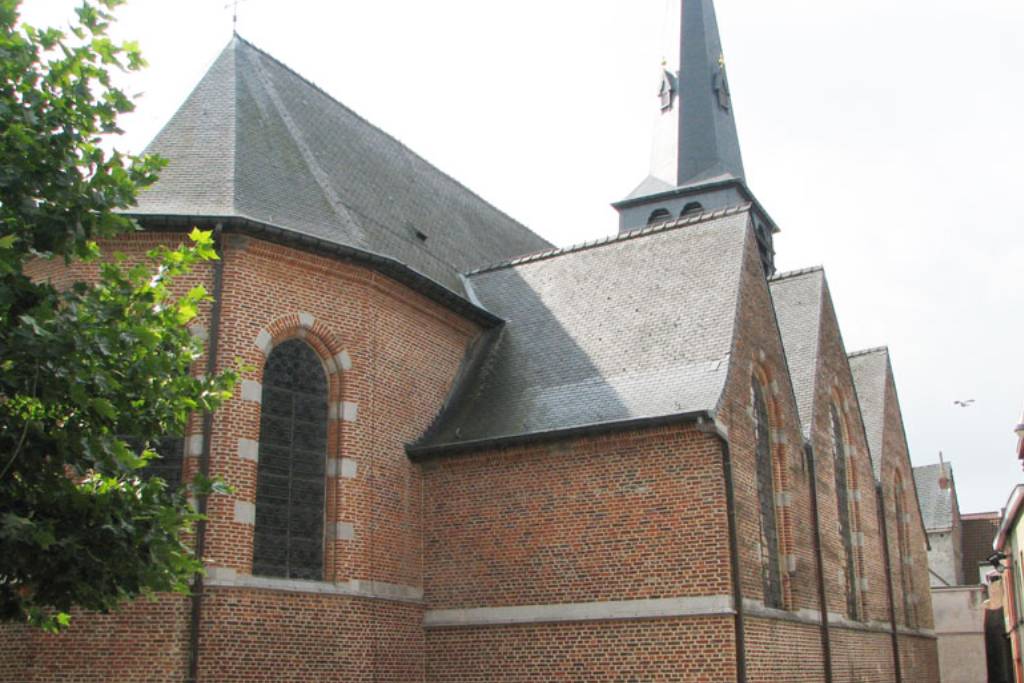 This church was originally situated in the village of Brantignies, at the edge of the town. Destroyed during the extension of the fortifications in 1578, in 1585 its reconstruction began on the present site. Its gothic style mixes harmoniously brick and cuts stone.
The bell tower, with its spire, dominates the building, and the central nave is bordered by three chapels with gables.
Above the entry porch is a relief, representing St Martin sharing his coat with a poor person. To the right is a crucifix, which was once on the town wall. This remarkable wooden creation dates from the end of the 16th century and is marked by the influence of the Renaissance. The statue of Maria-Madeleine fell to pieces in 1922 and has disappeared.
Inside the church is a very beautiful polychrome entombment from the 16th century, sculpted in Avesnes stone.
Before the development of Ath, there was a church dedicated to Saint Julien de Broude in the nearby village of Vieux Ath. In 1394 It was transferred inside the fortifications. Services began in 1404 and it was consecrated in 1415. The high tower was not finished until 1462. A spire, more than 90 meters high, was added in 1464. In 1486, Jean Godefroid played the carillon here.
In 1817 the spire was hit by lightning and caused a fire which ravaged the building. Only the tower, the entrance porch and the chevet were saved.
Between 1819 and 1822 the building was reconstructed in neo-classic style to the plans of the Ath architect Gabriel FLORENT. The spire was not reconstructed. In 1951 the building suffered another fire and extensive works had to be undertaken, the vaults having collapsed.
The lower parts of the chevet have kept their form from the end of the middle-ages (walls and buttresses).
The chapel and apse, so-called of the Bonne Mort, were added in the 16th century.
In summer carillon concerts enliven the town on Saturday afternoons.
On the 4th Saturday of August, « Gouyasse » vespers are organized in the church on the occasion of the Ducasse.